Q: Must I register to order from you?
A: It's recommended but you don't have to. ONU Mall supports guest checkout. Registering with ONU Mall, however, allows us to provide you with better support and the whole registering process should take no more than 1 minutes. Register Here
Q: How to register on ONU Mall?
A: Click the 'Register' button at the top and fill in the registration information, and click 'Continue' . Please use your frequent email so we could reach and send you order information in the future.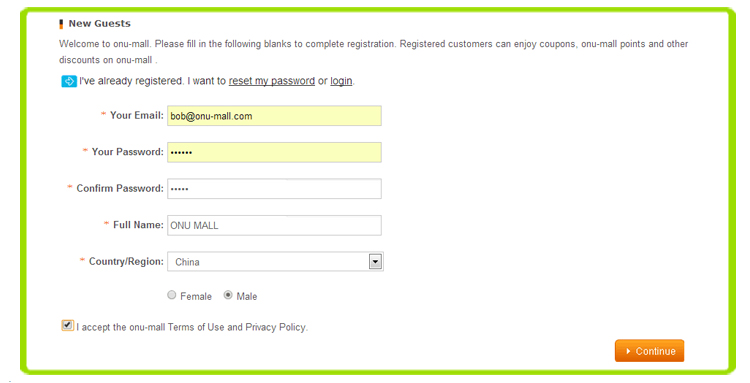 Q: How to change my account password?
A: Sign in to your account.Click 'Change Password'on the left menu. Fill in the blanks and click the 'Change Password' button.

Q: So many products on ONU Mall! How do I find the products I want?
A: Three ways:
a) Search in the search box at the top. Input part of or the full product name or keywords, and click the search button.
b) Navigate through the 'Wholesale Categories' on the left. Choose the main category and then the subcategory and narrow it down gradually.
c) Search by keyword and narrow it down. If you still have trouble finding what you want, contact our customer service by clicking the 'Live Chat' button at the top right corner. We will be glad to help you find the right products.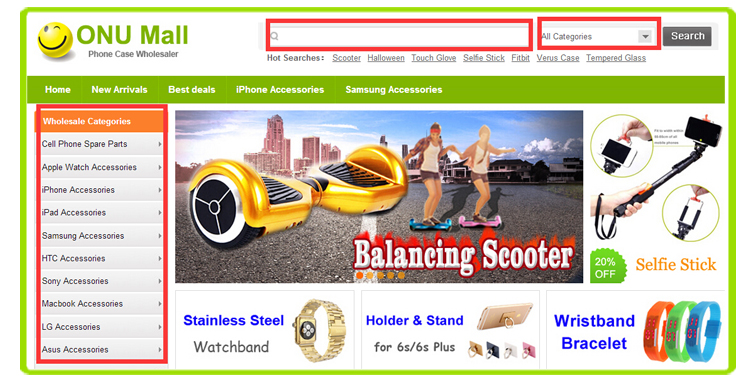 Q: How do I get assistance when I need help?
A: Three ways:
a) 'Live Chat' on the top right

b)If you have questions about any specific product, you may contact one of the sales on the right of the product page.


c) Reach us on our social networks: Facebook, Twitter, Google+, VK, and Linkedin.
d) Send a message here.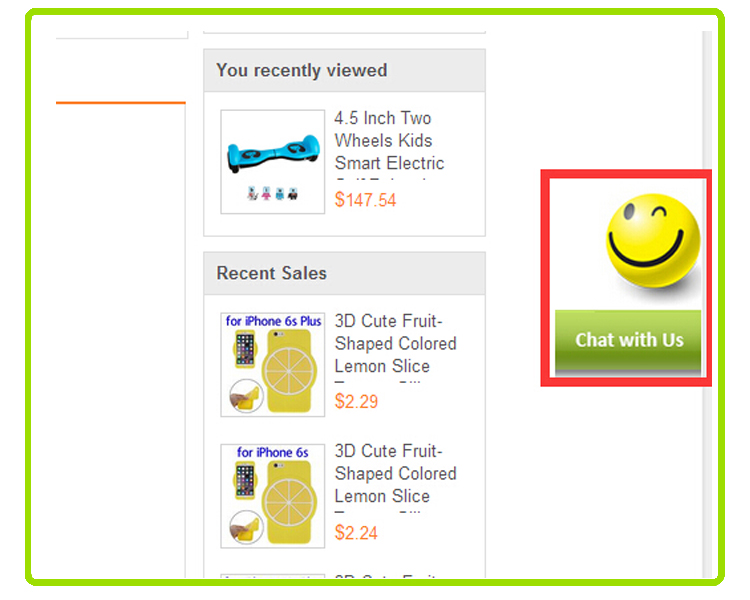 e) Call us at 86-755-66607890
Q: How do I know the shipping cost to my country?
A: You can see the shipping cost right under the price on the product page. If you buy more than one, you may calculate your shipping cost by clicking the button beside.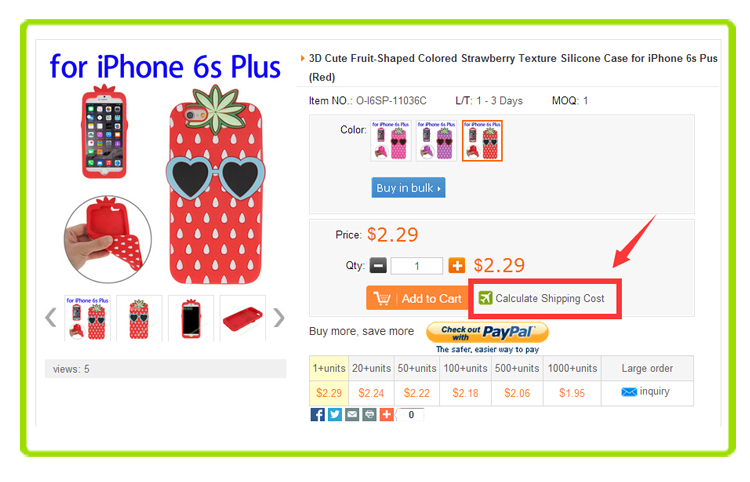 Q: How to add a new shipping address to my account?
A:
1) Log in your account.
2) Go to 'My Profile" and then 'My Address'
3) Click the '+ New Address' button and fill in the table
4) Submit

Q: How do I Check out?
A: When you add what you like into your shopping cart, then You can click "Place your order". Then choose "Shipping Method" and "Payment Method", click "Complete your order".