Home
>>
Health Care
>>
Fast Heating Belly Wrap Belt Portable Electric Menstrual Massager with 3 Vibration Modes Period Pain Relief Device(White)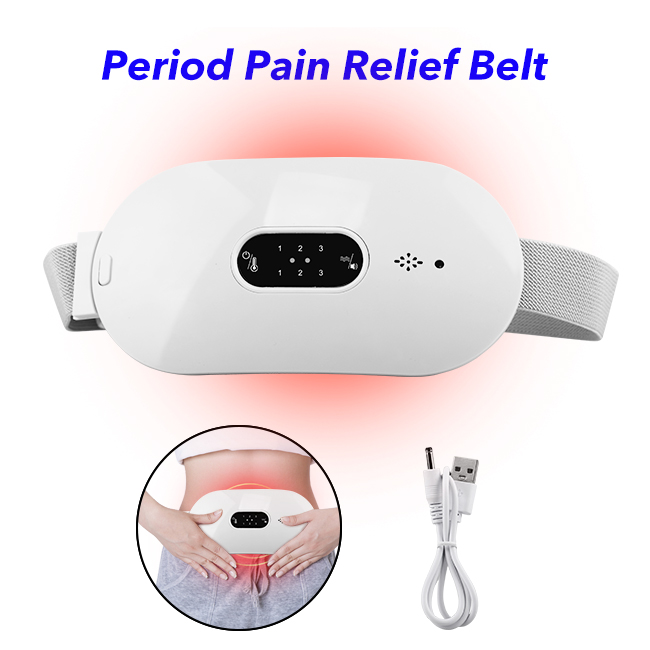 Features and Specifications
Packing information
Fast Heating Belly Wrap Belt Portable Electric Menstrual Massager with 3 Vibration Modes Period Pain Relief Device(White)
Specification:
Material: ABS+PC high-gloss shell
Gear:3 gear temperature adjustment, 3 vibration mode.
Battery capacity: 1800mAh
Timer function: 30 minutes
Frequency: 7000 times/minute
Heating temperature: 40-60 degrees
Charging time: 3-4 hours
Power: 5W
Overload protection: automatic power off when the temperature is too high
Key Feature:
【Simulation Massage】3 kinds of vibration frequency and 3 kind of temperature adjustment, easy to find the strength that suits you. Bring you a realistic kneading and thumping massage experience.
【Wormwood Hot Compress】3 seconds to quickly heat up, and the warmth reaches the lower abdomen. The wormwood herbal energy can be deeply penetrated into the human body through continuous hot compress, relieve stress and raise a good mood.
【Exquisite Details】HD display, power, mode at a glance. Warm textile technology, bringing a comfortable touch. Cotton elastic adjustment strap, soft and skin-friendly, comfortable to wear. The flocking fabric is breathable and easy to clean, and it is not easy to breed bacteria.
【Portable and Safe】The ultra-thin body is easy to carry and wear. The temperature sensor probe has constant temperature heating, overload protection and automatic power off when the temperature is too high, and the voltage of the fast interface is safe and stable.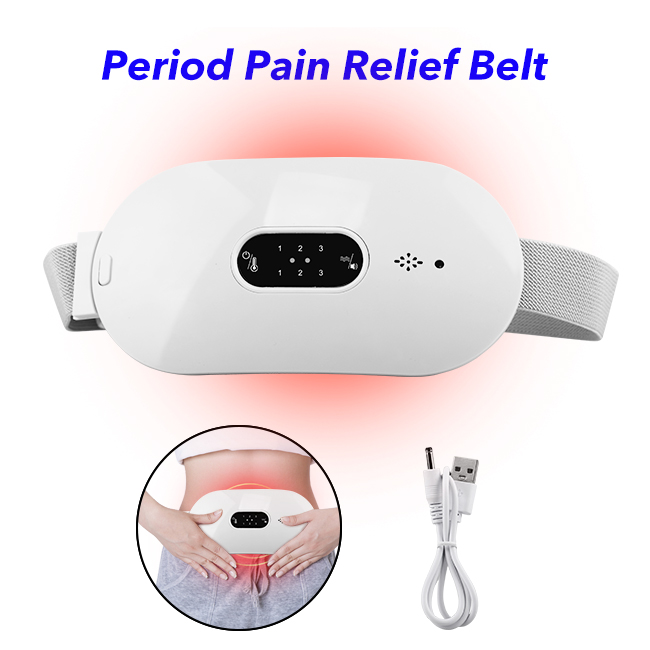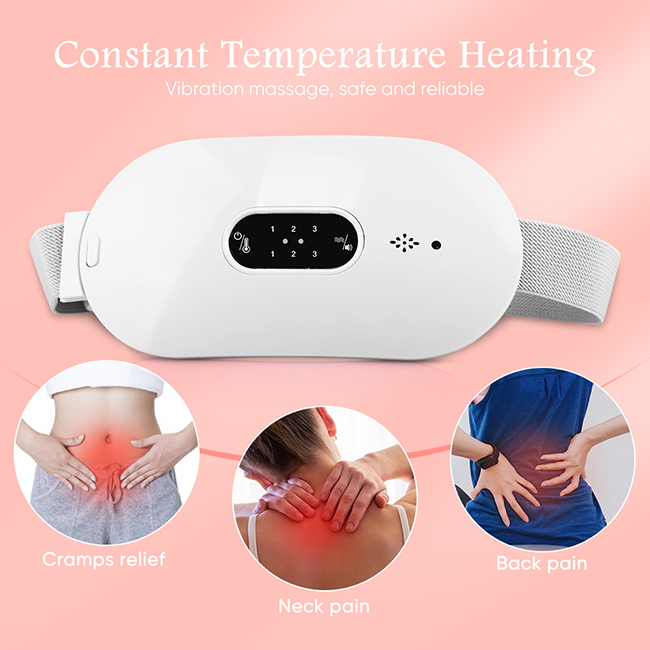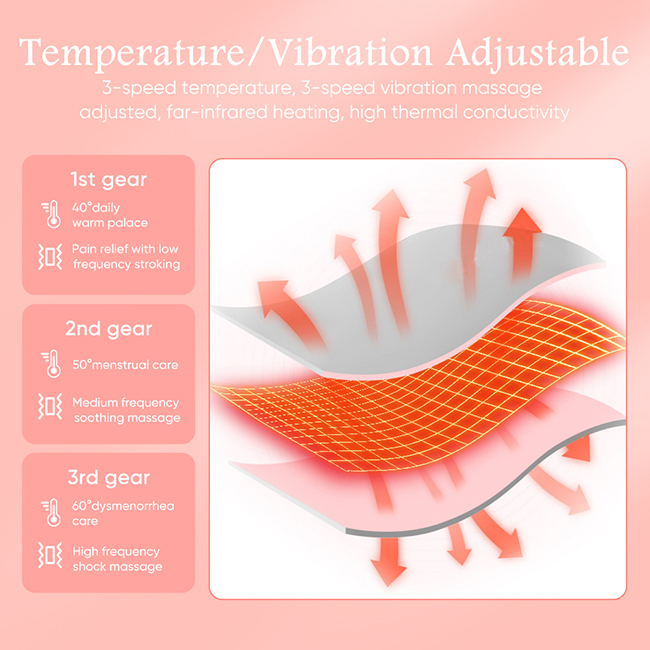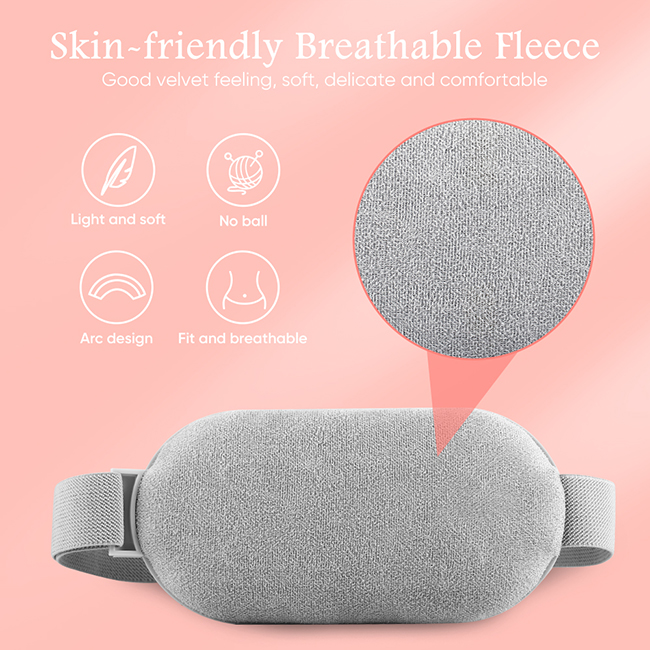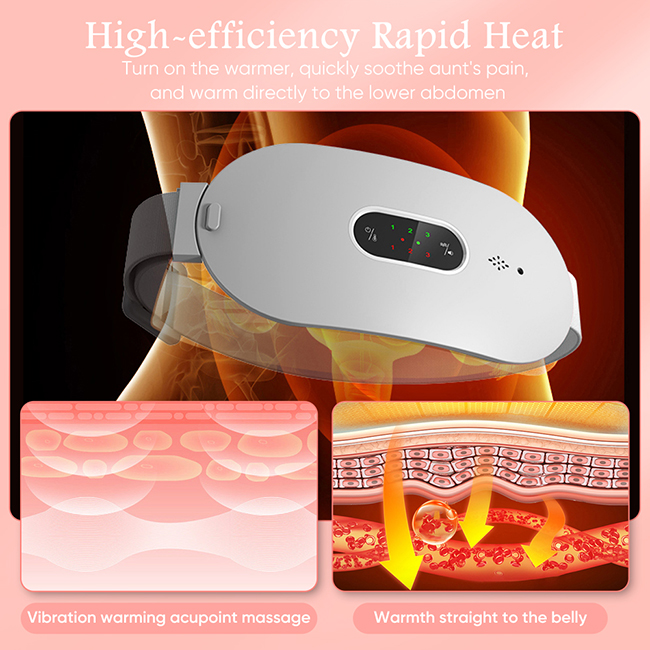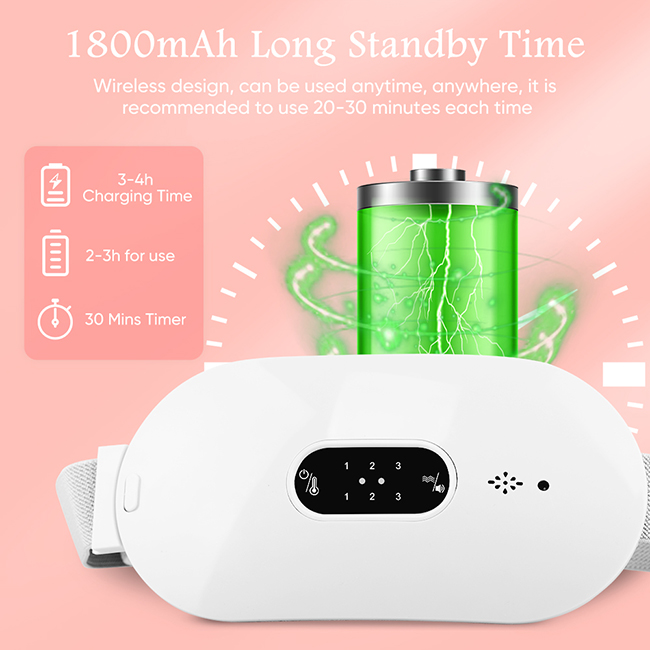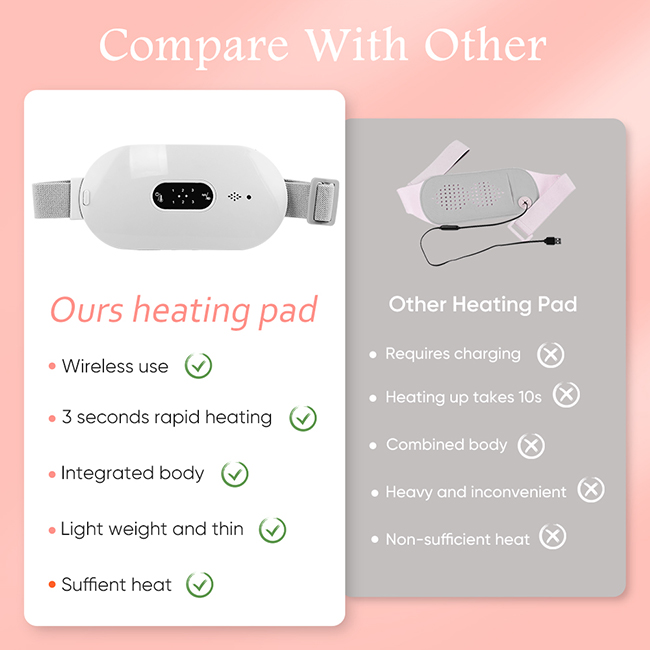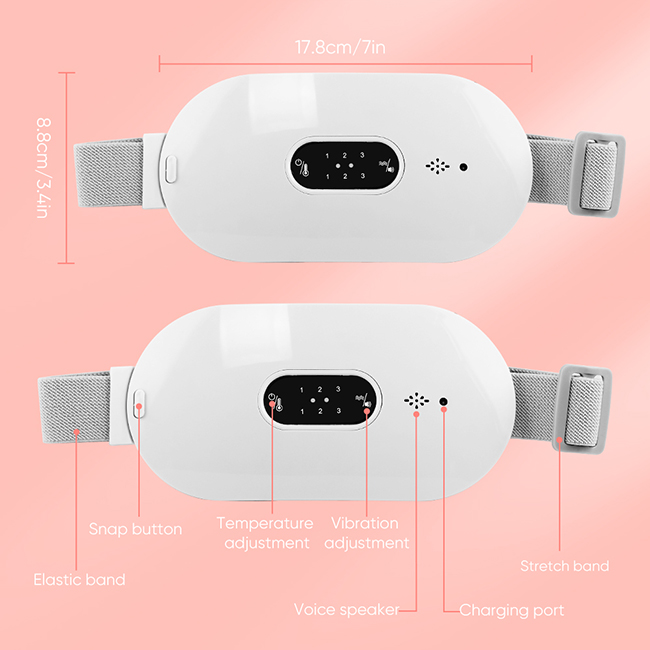 Packing Information :
Q'ty/Carton :50 pcs
Carton G.W :19.700 kgs
Carton Size :54.00 * 45.00 * 49.00 cm